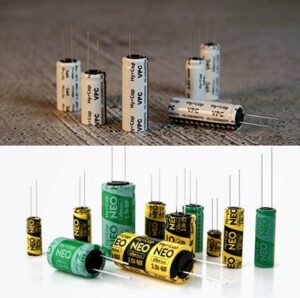 The small capacitor can store an incredibly large amount of energy and can store a charge for two years.
For example, the 250F capacitor measures 12.5 x 35 mm.
The new hybrid capacitor has a particularly low leakage current and minimal self-discharge. 3.8V capacitors with capacities of 30F, 100F, 150F and 250F are available.
A new VET series supercapacitor with an operating temperature range of -40 … +85 degrees is also available, with 2.7V capacitors with a capacity of 3.3F; 5F; 7F; 10F and 15F.
For more information on super and hybrid capacitors, ask Andres Laurik, phone +372 51466 80 or email andres.laurik@perel.ee